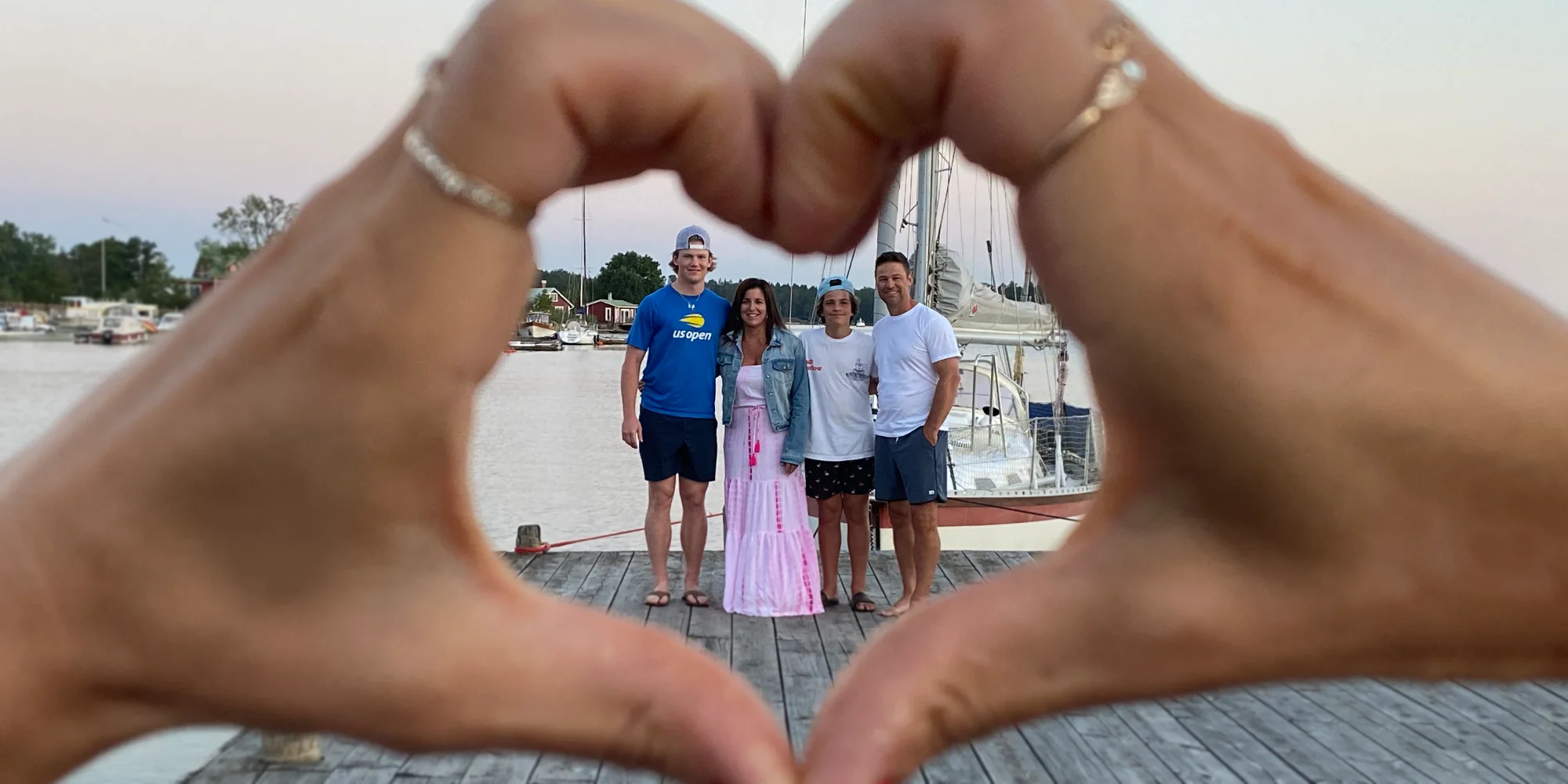 WE TREAT THE WHOLE BODY SO YOU CAN HAVE A WHOLE LIFE
Spine Design Chiropractic & Physical Therapy
Doctors Christian and Denise Carlstrom and Family
Chiropractor Jupiter FL
Welcome to Spine Design Chiropractic & Physical Therapy and to better health naturally!  We are located in Jupiter FL. At Spine Design Chiropractic & Physical Therapy, we do our best to treat you like family as we assess your spinal and overall health looking for not only what is bothering you but getting to the cause of the condition.  As your Jupiter FL chiropractor, our goal is to correct the spinal and postural misalignments to achieve better overall health and avoiding worse degeneration and even arthritis.
If you're looking for a top Jupiter FL chiropractor that provides family chiropractic care we are here to help. It's also a bonus that most insurances are accepted. Today many people are searching for a "chiropractor near me". We hope to be your first choice. Also, don't forget to click on our New Patient Special. It's a great way to test drive our services.
Dr. Denise Carlstrom D.C. provides care with clinical excellence in Jupiter FL. Our team is here to help you.
Don't take our word for it, hear what our patients have had to say about the care we provide.
Spine Design Chiropractic & Physical Therapy
Your Complete Chiropractic Plan
Chiropractic care is the practice of using spinal alignment to alleviate a wide variety of physical ailments, including muscle strain, neck pain, chronic back pain, and more. This is accomplished by adjusting the position of the spinal column to its proper shape, providing a non-invasive solution for pain relief.
You receive a comprehensive initial consultation

Examination is performed, and diagnostic/lab test are ordered

Health care team meets to develop your customized plan

Exam and test results are reviewed, and plan recommended

A natural and conservative approach is taken

You enjoy a healthy, high-quality life
Our Clinic in Jupiter FL
We came to the beautiful Jupiter FL area to enjoy the many assets the city has to offer its residents and to serve families while raising our own family.  We also had a desire to create an amazing team of healing professionals to provide corrective chiropractic care, massage therapy and weight loss to the residents.  We are located in the heart of Jupiter FL on Indiantown Road in the Jupiter Creek Professional Center just west of Pennock Lane.
What sets us apart from other chiropractors is that we evaluate your spinal health thoroughly, while educating you about our office, our approach and what normal spinal alignment and mechanics are so that you will have a full understanding of what the problem is and what it takes to correct it to get back to or to continue enjoying the activities you love!
The common conditions we see are neck pain, back pain, sciatica, scoliosis, poor posture, headaches, migraines, carpal tunnel syndrome, numbness, tingling, auto injuries, sports injuries, issues during pregnancy, ear infections, poor overall health and more.
Common Misconceptions
Some common misconceptions people in Jupiter FL have about chiropractic is that it's too expensive (we offer affordable payment plans for individuals and family plans), that you will have to go forever (we don't force you to do anything - its a choice - most people choose to come because they realize the overall health benefits they experience while under chiropractic care), or that it's unsafe or will hurt (adjustments are very gentle and they actually are easier to perform with less force and chiropractors pay very little for malpractice insurance because the risk is so low).
We really enjoy caring for the families of Jupiter FL and educating them about chiropractic so they can embrace a new health approach they may not have considered before.  We are happy to offer a FREE consultation to answer any of your spinal or health care questions - click on our new patient offer or call our office to schedule at (561) 741-1316.
What Kind of Training Does a Chiropractor Have?
Chiropractic doctors go through a minimum of four years of schooling at a chiropractic college, generally preceded by an undergraduate degree in the basic sciences or several years of experience in a prior relevant health care field.
Students of chiropractic care must spend a minimum of at least 4,200 hours with their teacher, and a minimum of 1,000 hours of fully supervised clinical training with an instructor as they learn the appropriate diagnosis and treatment techniques to help heal your body and restore it to its natural, fully functioning state.
At Spine Design Chiropractic & Physical Therapy our chiropractic team is ready to meet with you to discuss your needs. We will help to design a program that is right for you. We look forward to meeting you.