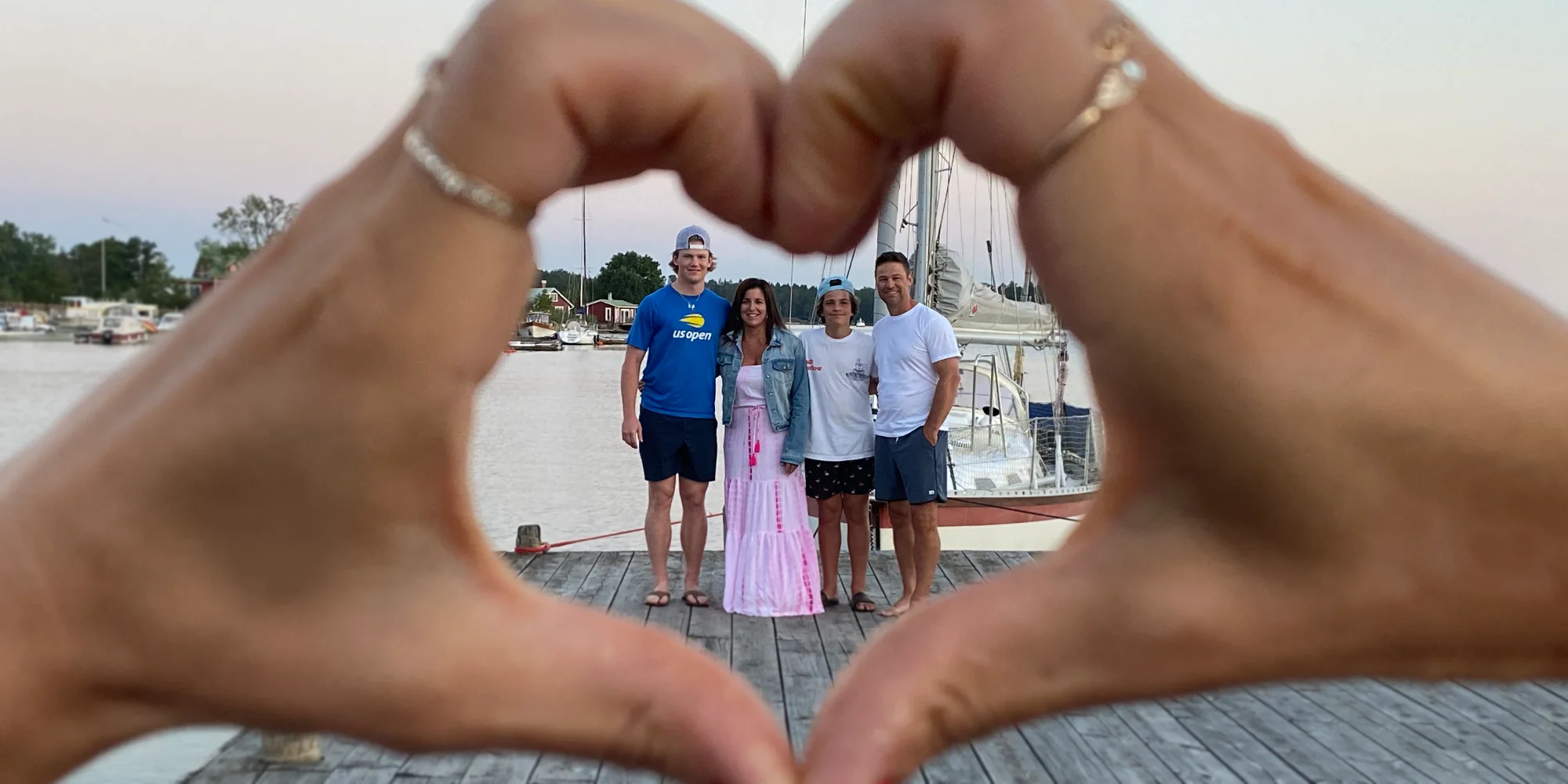 WE TREAT THE WHOLE BODY SO YOU CAN HAVE A WHOLE LIFE
Spine Design Chiropractic & Physical Therapy
Doctors Christian and Denise Carlstrom and Family
Physical Therapy Jupiter FL
Welcome to Spine Design Chiropractic & Physical Therapy! We are located in Jupiter FL. At Spine Design Chiropractic & Physical Therapy, our Jupiter FL Physical Therapist has a goal to help restore function, improve mobility, relieve pain, and prevent or limit permanent physical disabilities of patients suffering from injuries and disease. Our patients include post-surgical rehabilitation, auto accident injuries and individuals with conditions such as low-back pain, arthritis, head injuries, heart disease, fractures, and sports injuries.
Devon Ohlenschlaeger provides physical therapy with clinical excellence in Jupiter FL. Our team is here to help you.
Don't take our word for it, hear what our patients have had to say about the care we provide.
Spine Design Chiropractic & Physical Therapy
Your Complete Physical Therapy Plan
Treatment often includes exercise; especially for patients who have been immobilized due to an injury or surgery, or who lack flexibility, strength, or endurance. Physical therapy helps encourage patients to use their muscles to increase their flexibility and range of motion. More advanced exercises focus on improving strength, balance, coordination, and endurance. The goal is to improve how an individual functions at work and at home therefore improving their overall health.
You receive a comprehensive initial consultation

Examination is performed, and diagnostic/lab test are ordered

Health care team meets to develop your customized plan

Exam and test results are reviewed, and plan recommended

A natural and conservative approach is taken

You enjoy a healthy, high-quality life
Do I Need To See A Physician Before I Can Receive Physical Therapy?
It depends. It is recommended that all physical therapy patients are prescribed treatment from their physician prior to their therapy being scheduled, however, contact us to find out exact steps for scheduling care.
What Is The Difference Between Chiropractor And A Physical Therapist?
Our Doctor of Physical Therapy will perform a comprehensive analysis of range of motion, including identifying the joints involved, tissue limitations, muscular imbalances and structural pathologies. A chiropractor will treat the spine and are able to order special tests like X-rays, MRIs and blood tests.
How Physical Therapy Works
Spine Design Chiropractic & Physical Therapy of Jupiter FL was designed to provide an ideal environment for healing your body, through chiropractic, massage or physical therapy. When you arrive at our office, our Doctor of Physical Therapy will take a thorough history, and evaluation of the entire body including posture and biomechanics, range of motion and joint mobility to find out the cause of pain or disability. You will then discuss treatment options and goals, so that we can customize a treatment plan for you to achieve best results.
The results are typically dependent upon the patient's commitment. When the patient follows their treatment plan, commits to home care recommendations and uses proper techniques, the treatment is typically very successful.
Before Your Appointment
It is a good idea to arrive at your physical therapy appointment properly dressed. It is best that you wear athletic clothing that allows you to move comfortably and doesn't restrict your mobility.
We really enjoy caring for the families of Jupiter FL and educating them about physical therapy so they can embrace a new health approach they may not have considered before. If you are interested in physical therapy in Jupiter FL, call our Spine Design Chiropractic & Physical Therapy team today at (561) 741-1316!
At Spine Design Chiropractic & Physical Therapy our team is ready to meet with you to discuss your needs. We will help to design a program that is right for you. We look forward to meeting you.